Suing for Failure to Diagnose Cancer
Cases that involve a failure to diagnose cancer can include various forms of negligence. In some cases, a doctor may fail to conduct the tests necessary to detect cancer such as a biopsy or mammogram. In other instances, a pathologist or radiologist may act negligently by mishandling the patient's medical file.
For example, a radiologist may misinterpret a photo on a slide that shows a lump or tumor inside the person's body. If the photo is misinterpreted, the cancer within the patient may not be detected and the doctor who received this faulty information will fail to diagnose the cancer.
Cancer diagnoses in the U.S.
According to the National Cancer Institute (NCI), in 2019 an estimated 1,762,450 new cases of cancer will be diagnosed with approximately 606,880 deaths from the disease occurring in the nation. Despite the massive number of diagnoses each year, numerous cases go undiagnosed even after a doctor, dermatologist, or dentist performs an examination.
How cancers go undiagnosed or misdiagnosed
One form of cancer that is undiagnosed at a high rate is prostate cancer. The International Journal of Cancer published a study in 2014 that evaluated 19 other studies involving over 6000 patients. The results of the study revealed from autopsy that in over one-third of Caucasians 70 to 79 years old, tumors in the prostate were found. The study also showed that in more than one-half of African-Americans 70 to 79 years old, prostate tumors were discovered.
The following types of cancers can be misdiagnosed as other medical conditions as listed below:
Lung cancer – pneumonia, asthma, or bronchitis
Colorectal cancer – Irritable Bowel Syndrome (IBS), ulcerative colitis, or Crohn's Disease
Skin cancer – benign growths, liver spots, pimples, skin tags, or warts
Leukemia – fever, flu, trypanosomiasis (sleeping sickness), or autoimmune lymphoproliferative syndrome (ALPS)
Thyroid cancer – Graves' Disease, Lyme Disease, goiter (thyroid gland enlargement)
Breast cancer – mastitis (breast tissue inflammation) or noncancerous cysts
Pancreatic cancer – gallstones or pancreatitis (an inflamed pancreas)
Cervical cancer – pelvic pain, abnormal vaginal bleeding, blood in stool, blood in urine, vaginal odor (misinterpretation of Pap smear results along with the failure to recognize these and other symptoms indicating the presence of cervical cancer)
Can I sue for malpractice involving a cancer misdiagnosis?
Doctors are responsible for exercising a specific duty of care toward their patients which includes performing all reasonable steps necessary to preserve the life of their patients and prevent their sickness or injury. Surgeons, specialists, pediatricians, dentists, and generalists all have this duty of care.
If a doctor falls short in making a proper cancer diagnosis that other doctors would have reasonably been expected to make under the same circumstances, the doctor who falls short could be deemed negligent and liable in a medical malpractice lawsuit. As a result, that doctor may become responsible to compensate the losses of the victim resulting from the negligence, including the costs involving surgery, medical equipment, physical therapy, medication, and prosthetic limbs.
Specific actions involving the failure to diagnose cancer that may be deemed malpractice include:
Failing to recommend a particular cancer screening for the patient in a high risk demographic
Ignoring the request of the patient for blood testing and cancer screening
Failing to order blood tests and lab work, etc.
Making errors involving paperwork as a result of a delayed diagnosis
Failing to make observations about the patient's condition
Failing to ask the patient about his or her symptoms
Failing to follow up with the patient after an appointment or treatment
Failing to diagnose the patient's cancer, and instead attributing the symptoms to another condition or disease
The failure of a doctor to save a patient does not automatically equate to medical malpractice, despite the tragic loss involved for the victim's loved ones. At times, even the most competent and skilled medical professionals are unable to prevent a heartbreaking result.
However, if your cancer or the cancer of a loved went undiagnosed, either completely or for some period of time, you may have a case for medical malpractice. An experienced attorney can help.
Please contact Paulson & Nace, PLLC through this contact form or by calling 202-463-1999.
Related Articles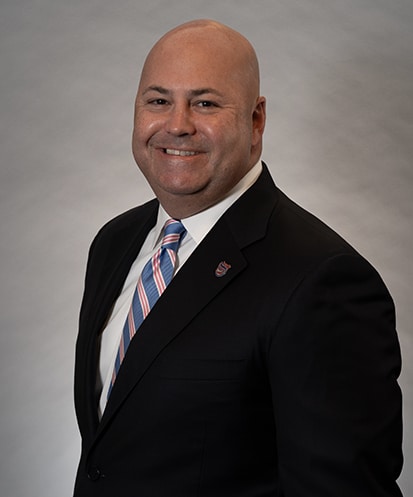 Christopher T. Nace works in all practice areas of the firm, including medical malpractice, drug and product liability, motor vehicle accidents, wrongful death, and other negligence and personal injury matters.
Read more about Christopher T. Nace.