Why is the Death Rate so High for Black Women in Pregnancy and Childbirth in the U.S.?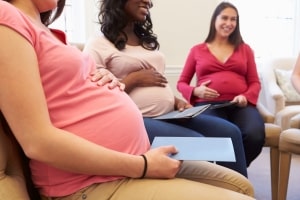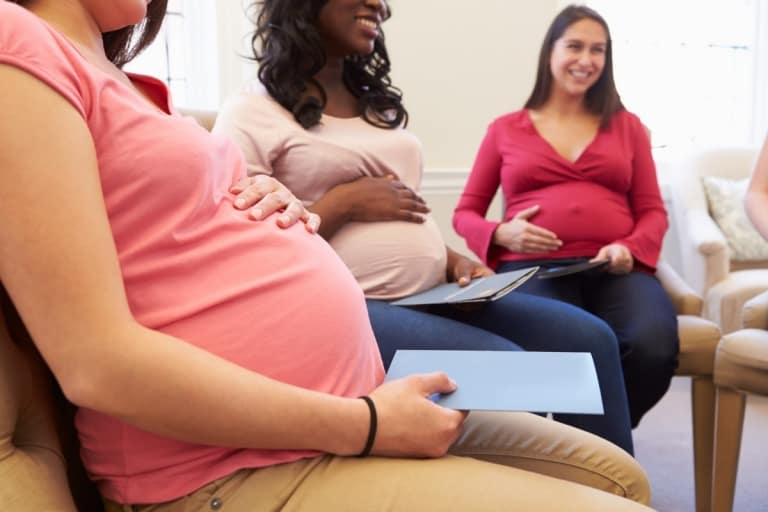 Black women in the United States are more likely to die during or after childbirth due to racial disparities in maternal health in this country. And article published by ProPublica and NPR reveals that the disparity is not about class or level of education attainment, as even college-educated mothers who deliver in local hospitals are more likely to suffer complications in pregnancy and childbirth than white women who never graduated from high school.
Researchers found that black mothers in the U.S. die at three to four times the rate of white mothers, making it one of the widest of all disparities in women's health. A black woman is 22% more likely to die of heart disease than a white woman, 71% more likely to die from cervical cancer, but 243% more likely to die from pregnancy or childbirth-related causes. The U.S. Centers for Disease Control and Prevention (CDC) reports that black women in the United States have a maternal mortality rate of 44 deaths per 100,000 live births, while the rate for white women is 13 deaths per 100,000 live births. The maternal mortality rate for black women in America is on par with that of countries like Mexico and Uzbekistan according to the World Health Organization.
The highest mortality rates are in Washington, D.C.
NBC News reports that Washington, D.C. has the highest maternal mortality rate in the U.S. In early February, the D.C. Council gave preliminary approval to create a committee to study the causes of pregnancy-related deaths and find out what can be done to prevent them. Between 2005 to 2014, about 39 women per 100,000 live births died in the District of Columbia due to pregnancy and childbirth-related causes per the journal, Obstetrics and Gynecology.
The "Defending Women's Healthcare" bill passed unanimously to establish the D.C. Maternal Mortality Review Committee. Council Member Charles Allen, who authored the bill said, "Maternal mortality rates in the District indicate nothing short of a maternal health crisis," he said in a statement. "The District's maternal mortality rate is far higher than in neighboring jurisdictions and the United States as a whole. And we don't have consistent data to tell us why."
I have found the firm so far to be very compassionate and understanding, something that seems to be rare in companies these days, let alone in attorneys. Chris Nace offered to help us when no one else would. That goes a long way in my book.

⭐⭐⭐⭐⭐[Google Review]
A systemic problem
The NPR story reports that social scientists and medical researchers agree that the problem is not race, but racism.
The problem of the astronomical rate of maternal mortality for black women in this country is a systemic one which begins with the social inequities that plague the lives of all black people, including the basics of healthy food, safe drinking water, safe neighborhoods, quality education, good jobs and reliable transportation. Systemic, institutionalized racism is bad for your health. Combine the inherent inequities with the unconscious and conscious biases in health care and you begin to see the roots of the problem. The NPR story reports on a study that found 33% of black women in the survey had been discriminated against because of their race when going to a doctor or health clinic, and 21% said they had been avoiding going to a doctor or seeking healthcare due to the fear of being discriminated against.
In an article in Essence Magazine, Laura E. Riley, M.D., director of labor and delivery at Massachusetts General Hospital and an associate professor at Harvard Medical School advises women to visit their doctor before becoming pregnant. "If you have a medical illness, anxiety, depression, hypertension, diabetes, lupus, you name it, you should have a consultation with someone beforehand, so you can figure out how to maximize your good health and minimize the complications." Riley further advises, "During pregnancy, eating nutritious food, limiting weight gain, avoiding alcohol and smoking, and attending regular checkups are all essential. "It's not just important for the baby, it's important for the mother." She also stressed the importance of the postpartum checkup. It is vital for women to seek medical care, ask questions when they visit their doctors and take care of their health.
Please contact Paulson & Nace, PLLC through this contact form or by calling 202-463-1999
Related Articles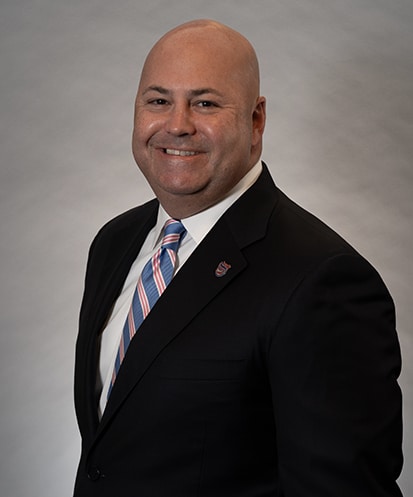 Christopher T. Nace works in all practice areas of the firm, including medical malpractice, drug and product liability, motor vehicle accidents, wrongful death, and other negligence and personal injury matters.
Read more about Christopher T. Nace.