Meet Samantha L. Peters, Associate at Paulson & Nace, PLLC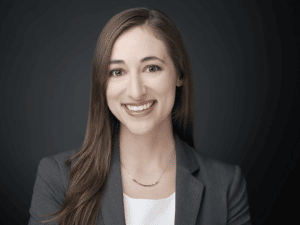 Paulson & Nace, PLLC is excited to introduce our newest Associate Attorney, Samantha L. Peters. Samantha's practice focuses on medical malpractice, personal injury, wrongful death, and other claims involving negligence. She is driven, passionate, and committed to her clients, and we are thrilled that she is joining us.
Samantha's understanding of the intricacies of law makes her a force to be reckoned with in a courtroom. She established the medical malpractice section at her previous law firm, building it from the ground up. She has represented clients in the D.C. Superior Court, various Maryland Circuit Courts, and before the Maryland Court of Special Appeals. Along with her skill for presenting a case before a jury, she also brings substantial deposition experience to our firm.
Samantha is a member of the American Association for Justice, the Maryland Association for Justice, the Montgomery County Bar Association and the Trial Lawyers Association of Metropolitan Washington, D.C. She has been recognized by The National Trial Lawyers: Top 40 Under 40. In 2019, she was recognized in Top Verdict's "Top 100 Medical Malpractice Verdicts in the United States."
Read Samantha's latest piece for the Legal Examiner, "Are Nursing Home Laws Protecting Seniors?"
Get to know Samantha Peters
Samantha is a graduate of The George Washington University Law School. While there, she was a member of the Public Contract Law Journal and the Mock Trial Team, serving as both a participant and a Board member. She also served on multiple student Committees. As a law student and while she waited to be sworn in as an attorney, she clerked for two Washington, D.C. law firms, and was a judicial intern for the Honorable John B. Beliveau.
Before law school, she studied Communication and minored in Criminology at the University of Southern Maine. She graduated summa cum laude, earning numerous accolades along the way: Dean's list, Phil Kappa Phi Honors Society, Golden Key Honors Society, Presidential Dirigo Scholar and Wise Scholar-Athlete.
When Samantha is not fighting for clients in courts and boardrooms, you may find her on the soccer field. She likes to spend time outside, hiking and camping. The pastime she loves the most, though, is spending time with her niece back in Maine.
We hope you will join us in welcoming Samantha to our firm. She is an extraordinary person and formidable litigator, and we know she will be an incredible asset for us, and for our clients.
Welcome, Samantha!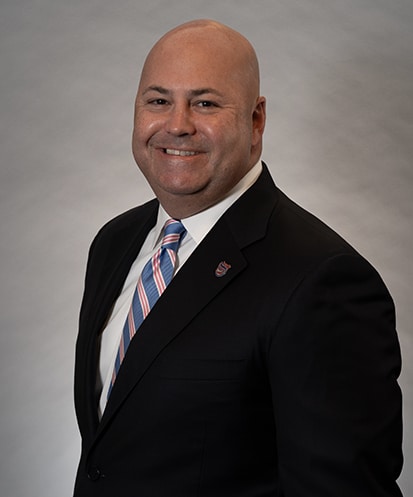 Christopher T. Nace works in all practice areas of the firm, including medical malpractice, drug and product liability, motor vehicle accidents, wrongful death, and other negligence and personal injury matters.
Read more about Christopher T. Nace.