Washington, D.C. Medical Malpractice Lawyers Handling Defective IVC Filter Claims
Your trusted counsel for defective medical device litigation in Washington, D.C.
When you cut yourself, your blood clots to stop the bleeding; it is your body's natural response. In some cases, however, a blood clot can form within your veins and travel to various parts of your body, putting you at risk of a serious medical condition. Blood thinners are often prescribed to stop the problem, but when they fail – or if a person cannot take the drug – the doctor may implant a filter that is designed to "catch" the clots before they travel to your heart or lungs. Inferior vena cava filters, or IVC filters, are placed in the vena cava to do just that. When they fail, however, they can lead to devastating consequences.
The defective medical device attorneys of Paulson & Nace, PLLC, understand the risks that IVC filters pose. Our team represents victims in Washington, D.C. who were given incorrect or incomplete information about these dangers, and who were harmed by defective IVC filters. For the last 40 years, we have put our skills and experience to work on behalf of families throughout the area, ensuring that justice is served, and helping our clients obtain the compensation they need after they were harmed by a defective product.
The dangers of IVC filters
In 2010, the Food & Drug Administration issued a safety warning regarding inferior vena cava filters; that warning was updated in 2014 to take new issues into account. According to their research, patients could be at risk of:
Having their IVC filter migrate to other parts of their body
Perforated veins or organs
Embolization, or the "movement of the entire filter or fracture fragments to the heart or lungs"
Fractured devices
Difficulties during removal of the device
The IVC filter failing to catch blood clots at all
In essence, not only might the device fail to operate as expected, but it could also travel or break into pieces inside a patient. The FDA recommended that doctors warn their patients about the potential risks associated with these IVC filters.
How long can you leave a IVC filter in?
There are two types of IVC filters: one is permanent and one is retrievable. Permanent filters were implanted with the intention of leaving them in place for an indefinite period. The retrievable filters are only intended for short-term use to guard against a temporary risk of pulmonary embolism that typically comes with trauma to the body such as a car accident. Leaving this filter in for an extended period can cause dangerous complications because it exceeds the device's intended use. Much like a disposable paper cup, if you use it too many times it will begin to break down because it was never intended for heavy use over time.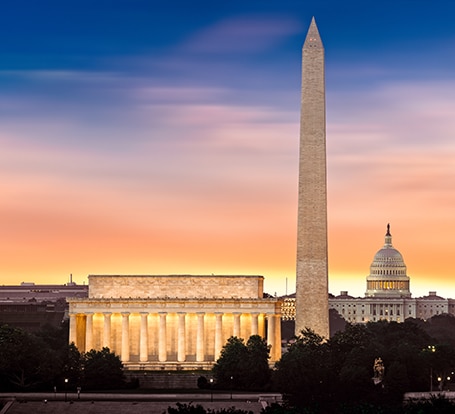 Should IVC filters be removed?
The FDA has stated that some of the complications that put patients' health at risk occur with retrievable IVC filters that should have been removed, yet were left alone. It was recommended that they be extracted within one to two months after the risk of blood clot formation subsided. If a surgeon failed to timely remove the device from a patient per the available guidance, the doctor may hold some liability for damage caused by risking a long-term implantation, in addition to the manufacturer should the device fail.
How do I retrieve my IVC filter?
IVC filters are usually removed through a minimally invasive outpatient surgical procedure. Typically only local anesthesia is necessary to perform this procedure. During the surgery, a tool will be inserted into the jugular vein in the neck guided by x-ray technology to grab a hook on the filter and gently pull it out. Some situations will require a more invasive procedure requiring general sedation, which can pose a risk to include anesthesia errors being made. One of these methods involves the use of long forceps that coax the filter free from the vein wall so it can be removed.
Which brands of IVC filters have been recalled?
In July of 2015, the FDA issued a letter to C.R. Bard, the manufacturers of multiple IVC filter lines and removal kits. The gist of the letter claims that the company is marketing their products without proper clearances, "that the methods used in, or the facilities or controls used for, their manufacture, packing, storage, or installation are not in conformity with the current good manufacturing practice requirements of the Quality System regulation," and that they fail "to establish and maintain procedures for receiving, reviewing, and evaluating complaints" at various centers.
In September of 2015, NBC News reported that a link may have been found between C.R. Bard's Recovery line and the death of 27 people, and that the government's data revealed about 300 "other non-fatal problems" with that particular line. The report includes the story of a woman whose heart was pierced by an IVC filter fragment, which necessitate emergency heart surgery, and the tragic tale of a woman who died after a blood clot pushed the entire device into her heart.
Despite the complaints and concerns raised, NBC News reports that C.R. Bard continued to sell that specific Recovery IVF filter for three years before replacing it with a new model. Approximately 34,000 of them were sold to medical facilities throughout the country.
Aside from C.R. Bard, there have been other manufacturers whose IVC filters have been deemed dangerous enough that lawsuits have become necessary.
Cook Medical's Celect Platinum and Gunther Tulip filters have been under a recall since March of 2019. They have paid out damages in the millions as a result of lawsuits including:
Other companies that have had IVC filter recalls issued that patients should continue to monitor are:
At Paulson & Nace, we do not stand for this type of injustice. That is why so many people in Washington, D.C. work with a defective medical device lawyer from our team when they have been hurt or duped by large pharmaceutical companies like C.R. Bard. We have the drive and passion to stand up to Big Pharma when their products leave a wake of death and destruction behind them. Our firm has the resources to handle complex products liability cases, and we do not stop fighting until we know our clients are safe and justice has been served.
Our family can protect your family if you were harmed by an IVC filter
At Paulson & Nace, PLLC, we know what it takes to build a successful products liability lawsuit against C.R. Bard and manufacturers like them. We want to help you protect your family. Please call 202.463.1999 or fill out our contact form to speak with a dedicated defective medical device attorney in Washington, D.C.