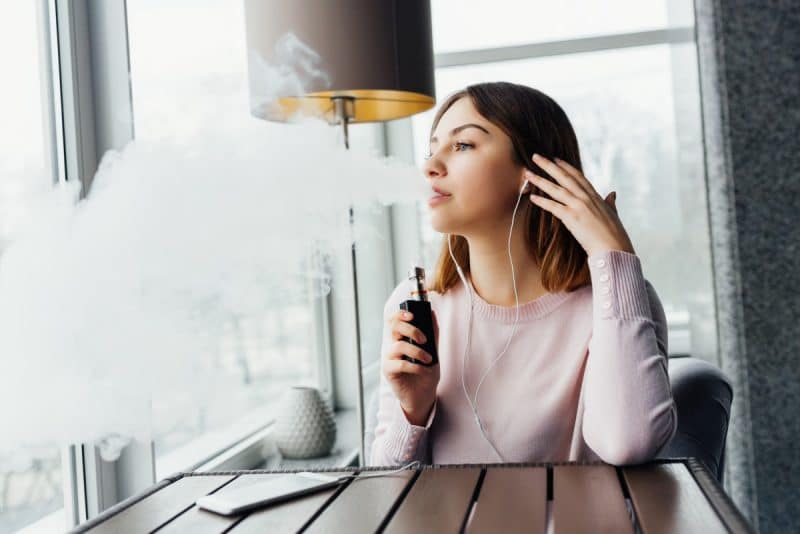 The U.S. Centers for Disease Control and Prevention (CDC) is investigating incidents of severe pulmonary disease among individuals who have used e-cigarettes in a number of different states. As of this month, the state of Wisconsin has the most cases, with 16 confirmed and 15 additional under investigation. The respiratory symptoms suffered by patients as a result of e-cigarette/vaping use include shortness of breath, coughing, and fatigue. Prior to admission to the hospital, the symptoms became worse over a period of several days or weeks. Additional symptoms reported by some patients have included nausea, chest pain, fever, diarrhea, and weight loss.
Sadly, the CDC and the Illinois Department of Public Health (IDPH) have also reported the first fatality with a possible link to vaping.  The individual had vaped not long prior to being admitted to the hospital for severe respiratory illness.
Concerns over increasing number of cases
From the period of June 28 to August 15, the CDC tallied 94 potential cases of severe lung illness related to vaping across 14 states. The CDC has strongly advised doctors to gather information and samples of the substances patients may have been using to vape. Although a number of unanswered questions remain, the detrimental health effects that have emerged from the pervasive use of e-cigarettes among young people have continued to grow.
Healthcare providers and parents are urged to pay careful attention to the use of e-cigarettes as a cause for injuries such as inexplicable breathing problems and disease of the lungs. According to the Minnesota Department of Health, some patients have remained in the hospital for multiple weeks, with some sent to intensive care units. The symptoms experienced by these patients included dizziness, cough, vomiting, fever, headache, breeding problems, diarrhea, and chest pain.
Challenge to diagnose
The difficulty diagnosing these illnesses is a particular challenge due to the fact that the symptoms at first often resemble those from a common infection. Only later, more serious symptoms start to surface. Healthcare providers in Wisconsin have reported treating young people who were otherwise healthy, but experienced respiratory illness severe enough that a ventilator was required to help them breathe.
All of the patients in Wisconsin reported using vaping products before hospitalization. In addition, patients in several states had used both marijuana and nicotine vaping devices.
Additional potential health effects of vaping
The use of these e-cigarettes poses additional dangers beyond lung damage. Vaping has been connected to cardiovascular disease, seizures, and depression. The consumption of nicotine is especially concerning for young adults and teenagers.
According to Dr. Susan Walley, professor of pediatrics at the University of Alabama at Birmingham, "Adolescents are more likely to get addicted to nicotine because their brain is immature." Walley states, "When you combine a very high usage among youth with a product that has a very high nicotine level, there are a lot of reasons to be very concerned."
As longer-term studies provide additional data, the risks involved become clearer. Per Walley, the use of e-cigarettes has also led to concerns the practice is simply a gateway for many to marijuana use, the abuse of other drugs, and binge drinking.
Please contact Paulson & Nace, PLLC through this contact form or by calling 202-463-1999.