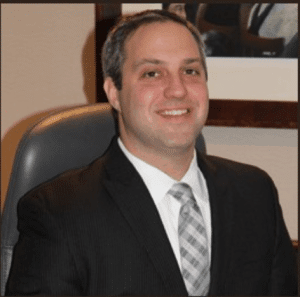 Paulson & Nace, PLLC is proud to announce that attorney Matthew Nace has recently been elected Treasurer-Elect of the Bar Association of the District of Columbia. Mr. Nace was sworn in on June 19, 2019, along with the new members of the Executive Committee. Paulson & Nace would like to commend Allen Grunes who served as President this past year, and congratulate Dominic Vorv, Kevin Judd, Andrew Cook and Rawle Andrews, Jr. on being elected President, President-Elect, Treasurer, and Secretary, respectively, for 2019-2020.
Founded in 1871, the BADC is one of the oldest bar associations in the nation. As DC's voluntary bar, the BADC lobbies on behalf of its members, provides a reduced fee lawyer referral service, and mentors young lawyers.
Mr. Nace was also recently elected to serve as President of the Counsellors of Washington, D.C., an organization for which he previously served as Vice-Chair. The Counsellors originated in 1946 as "The Law Study Club of the District of Columbia." Over the years, The Counsellors has grown from a mandated 35-member group of attorneys from both sides of the aisles as well as judges to a 150-member group. The Counsellors works to promote member education and civil courtesy amongst the bar in order to maintain the respect and dignity of the profession.
A leader in the D.C. legal community
Matthew Nace is an award-winning attorney handling personal injury, medical malpractice, and consumer protection claims. He currently serves on the board of governors for the Trial Lawyers Association of Metropolitan Washington, D.C., the Bar Association of the District of Columbia, the American Association for Justice and the Georgetown Preparatory School Alumni Association. He is a member of the Maryland Association for Justice, and serves as the current Chair of AAJ's Motor Vehicle Collision Highway and Premises Liability Section.
Paulson & Nace would like to congratulate Matthew on being elected to his new positions. We know he will continue the excellent work of these groups.